Secure  |  Analyze |  Stay Resilient
We proactively mitigate risks to help realize your dreams.
We understand that mitigating risk and offloading the tasks are proactive and predictive decisions toward scaling businesses. Navigating through the dynamics can be a show-stopper. We've developed a framework based on our vast experience that will strike the right balance between risks and rewards. Our approach to a zero-incident ecosystem is recognized and valued by satisfied clients.
As the digital landscape evolves, the way businesses manage their IT infrastructures must stay relevant. We pride ourselves on always being at the forefront of the latest trends and developments to offer our clients the most up-to-date and effective solutions.

Whether it is related to the cloud, data security, or anything under the sun related to IT infrastructural needs, we tailor a solution that fits the specific requirements.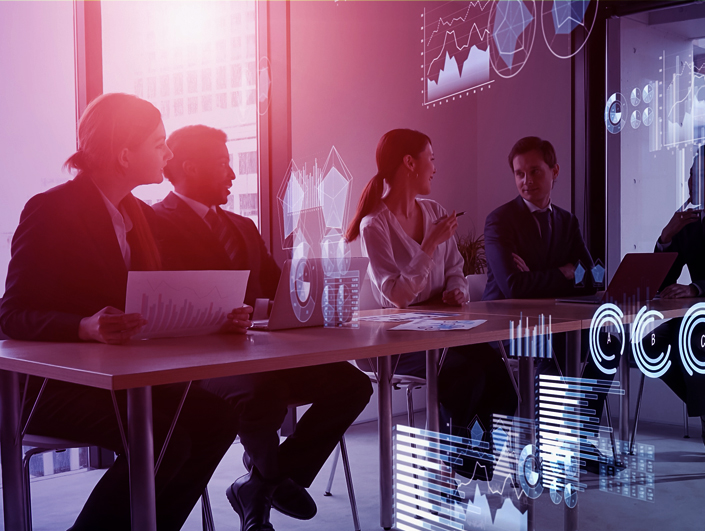 Our portfolio of services complements any enterprise's ever-growing digital landscape, ensuring all assets are operational and secure 24/7. We take great pride in providing businesses with an environment that is both optimized and scalable. And because we know how critical uptime is for every business, we offer decisive impacts, so client's ecosystem will never suffer from any incidents again! With our help, companies can focus on what they do best and leave the rest to us.

We understand that every business is unique and has specific needs. That's why we offer customizable services that can adapt to serve any need. Our solutions are future-proof to scale the business without worrying about infrastructure, security, or performance risks. And because we're constantly enhancing new features and functionality in our offerings, businesses confidently trust us for the value proposition we offer.
Our Managed Services help you
Managed Services offerings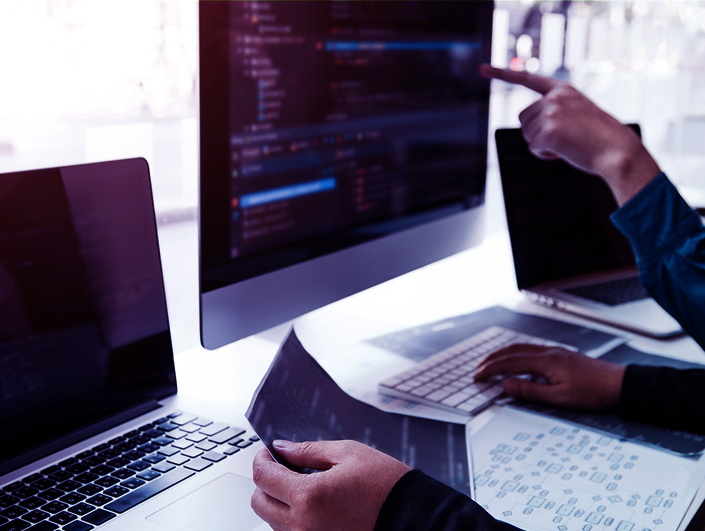 Application Management Services
Our services help organizations keep their business-critical applications running smoothly. These services provide integrated support for all facets of application management, including cognitive automation, patch management, performance monitoring and tuning, event and alert management, and reporting and recommendations.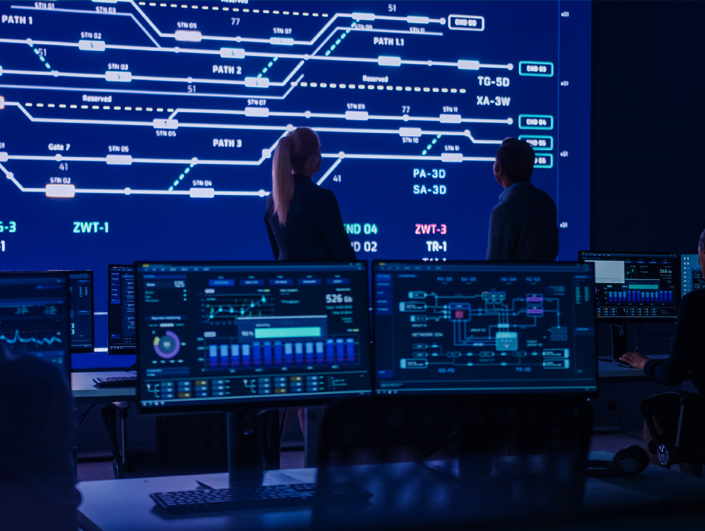 Remote Infrastructure Management
As businesses increasingly move to the cloud, the need for reliable and efficient remote infrastructure management and support services has never been greater. Our infrastructure management services allow businesses to scale their operations quickly and easily without needing expensive hardware or software investments.
The workplace is evolving. This has led to a transformation in how businesses operate and has opened up new possibilities for employees to stay connected and collaborate. As companies adapt to this new landscape, comprehensive management solutions, including endpoint application support and management, secure remote access support, and solution deployments, have become more than essential.
End-end Security Services
Security is a top priority for any organization, and a comprehensive security management system is essential for protecting data, networks, and applications. By implementing effective security management practices, organizations can minimize the impact of security incidents and protect their reputation.
A new equation to streamline issue and ticket management
Marching towards ecosystem transformation with Sieger
Enabling AAI to reach heights in infrastructure maintenance