In the world of survivors, we help businesses thrive
In a rapidly globalizing world, the pressure is always on to keep up with the demands of
ever-changing supply chains. The competition is cut-throat and experience-centric fostering
innovation that kills traditional business models. Our digital transformation initiatives help
businesses streamline operations, improve communication and collaboration, and provide
customers with a superior experience.
With transportation, warehousing, and fulfillment as the key pillars, choosing how each can
be integrated and digitized is imperative. The expertise we offer in segmenting these
processes, businesses have achieved greater efficiencies, flexibility, and scalability.

Product Engineering Services

Managed Services

System Integration

Partnerships

Resourcing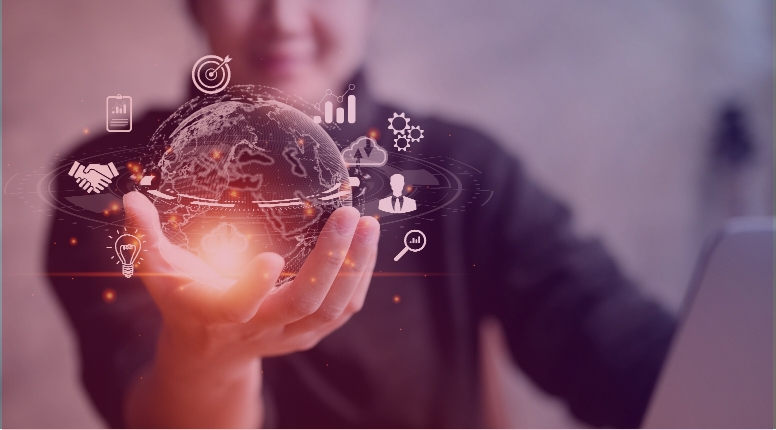 WHAT ALL SERVICES WE OFFER
Every business dreams of an unparalleled future that puts them at the top of the pyramid.
The road to its success, especially in the logistical space, ultimately depends on the wealth
of technical services it relies on to achieve it. Our decades of experience offer that roadmap.
With businesses laser-focused on purpose-driven outcomes, we focus to deliver meaningful impact with our consulting services
Build and enhance your products, platforms, or even visionary ideas into transformational tools of change for your business growth
Our design thinking strategies creates experiences that marries technology with human intuition & interaction
We curate analytics that offer actionable insights using our proprietary cutting-edge AI-enabled tools
 Convergence of the physical and digital worlds via our intelligent and scalable platforms
Enabling the tomorrow's world today with trust, collaboration & privacy-centric offerings
We focus on solutions and tools to eliminate redundancies making businesses run faster & smarter
We execute strategies to ensure your products & solutions perform, scale and deliver value to its users
WHAT ALL SOLUTIONS WE OFFER
We understand that logistics is fraught with risk, disruption, and loss. Our growth tools are
modular to address business challenges requiring varying degrees of introspection. Our
attention to detail in document management, planning and scheduling, and forecasting
ensures businesses transform sustainability
The best way to communicate with your team
Mobile CRM for field sales professionals
The ultimate solution for customer service
The most advanced supplier portal of the industry
Audits and inspections made easy
Customizable virtual assistant to get work done
What our clients say about our Impiger