Calibrating learning outcomes with deeper insights
Outcomes-based education took to the mainstream thanks to the pandemic. Developing
insightful and analytical learning experiences with deeper insights via technology is touted as
one of the most significant breakthroughs.
Our approach to offering a variety of technological business models aligns with serving a
considerable learning outcome while still being business-friendly.

Product Engineering Services

Managed Services

System Integration

Partnerships

Resourcing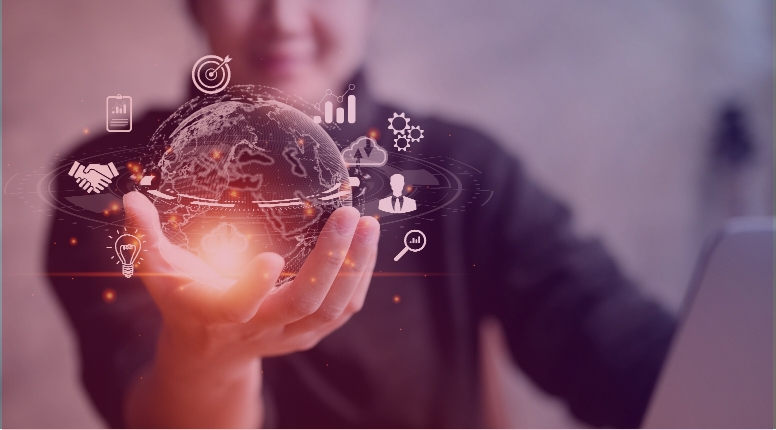 WHAT ALL SERVICES WE OFFER
Various service offerings like AI, hybrid cloud computing, and data management enhance
learning environments by unlocking learning potential resulting in improved outcomes and
better student experiences. We enable educational organizations with technology and offer
recommendations on improving the overall efficiency and effectiveness of the learning
process.
With businesses laser-focused on purpose-driven outcomes, we focus to deliver meaningful impact with our consulting services
Build and enhance your products, platforms, or even visionary ideas into transformational tools of change for your business growth
Our design thinking strategies creates experiences that marries technology with human intuition & interaction
We curate analytics that offer actionable insights using our proprietary cutting-edge AI-enabled tools
 Convergence of the physical and digital worlds via our intelligent and scalable platforms
Enabling the tomorrow's world today with trust, collaboration & privacy-centric offerings
We focus on solutions and tools to eliminate redundancies making businesses run faster & smarter
We execute strategies to ensure your products & solutions perform, scale and deliver value to its users
WHAT ALL SOLUTIONS WE OFFER
We have you covered whether you're looking for a comprehensive solution or a more
targeted tool. Our growth tools meet the needs of large companies to small startups that
want a headstart in building Edu-tech platforms.
The best way to communicate with your team
Mobile CRM for field sales professionals
The ultimate solution for customer service
The most advanced supplier portal of the industry
Audits and inspections made easy
Customizable virtual assistant to get work done
What our clients say about our Impiger